18
Sep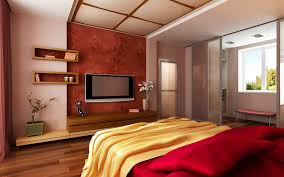 Interior decorating is the process of beautifying the inside of your home. Interior decorating is a well respected profession, but it is also a meaningful way of expressing, soothing and invigorating yourself. Many people hire interior decoraters to beautify the insides of their homes, while others discover the benefits of doing the decorating themselves. Your living space is the only space you have that you are free to make into a complete reflection of yourself, and designing it from the ground up can prove to be very therapeutic. That is why carefully choosing the design concept, colors and accouterments for your home is an important form of mental health treatment.
Deciding how the aesthetic elements of your living space should come together is a somewhat artistic process. You need to think about how the shapes, lines and colors of the space will come together to create an atmosphere. This may seem like a very basic decision, but psychologists have found that the way we perceive the severity and starkness of the lines, shapes and colors in our environment has an effect on our mood. Assembling these basic elements in an appealing way will lay the backbone for a harmonious living space.
The color scheme of your living space deserves to be expounded on, because it is so critical in setting the mood of the room. Psychologists have found a clear link between color shades and moods in people, with so much evidence that colors have been labeled with corresponding moods for the purpose of decorating. For example, yellow is energizing, blue is productive, lavender is soothing and red stimulates the appetite. If you are a person who is prone to stress, think of the immense benefits of using the color lavender heavily in your home. Decisions about color schemes in your home can have a profound impact on your day-to-day well being.
And lastly, the actual decor you choose to put on walls and surfaces impacts your state of mind as well. Pictures, art and other decor carry personal and interpretive meaning when you are looking at them. Family heirlooms recall your personal history, regional art gives you a sense of travel and adventure, fine art gives your space a sense of culture and so on. Making careful decisions about all the elements of your interior decorating will reward you with peace of mind.